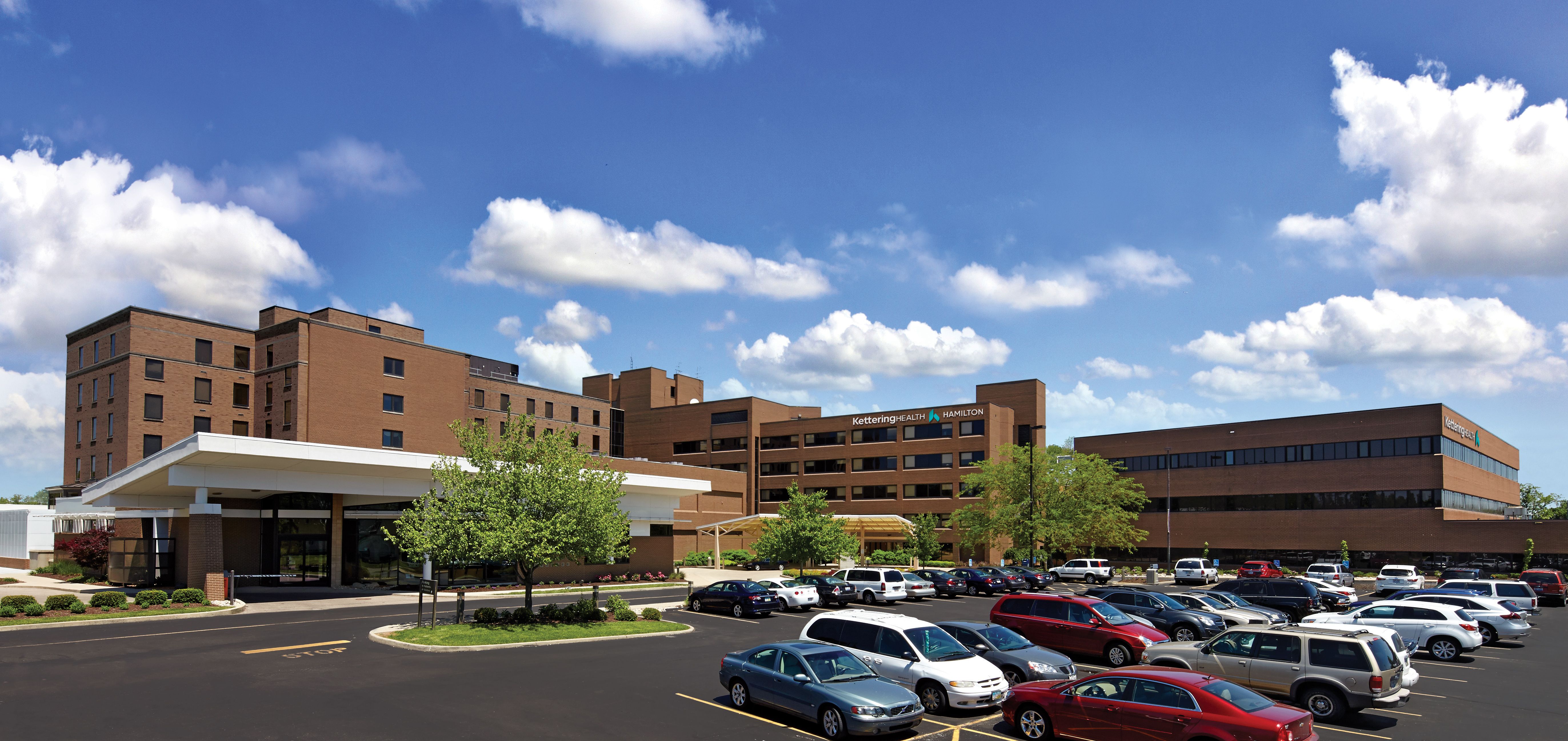 Share the Care
Choose an option below to share this page
Featured Services and Programs
With skilled specialists and leading-edge technology, Kettering Health Hamilton (formerly Fort Hamilton Hospital) helps you get life-saving care when you need it most. Our team is experienced with a number of different services and can help you with any healthcare needs you have.
Cancer Center
Our cancer center and services are designed to come alongside patients at every stage of their cancer journey. The state-of-the-art center includes 16 private and semi-private infusion bays to accommodate chemotherapy treatments and 10 clinical exam rooms designed to enhance care for cancer patients.
Advanced Robotic Surgery
Kettering Health Hamilton offers the best advanced robotic surgeries in Butler County. Our cutting-edge technology helps you have shorter recovery times, minimal incisions, and higher success rates.
We offer the following advanced robotic-assisted surgical options with the da Vinci Surgical System:
Colon resection
Gallbladder removal
Hernia repair (simple to complex)
Urologic procedures (including Prostate Removal)
Emergency Care
Our Level III Trauma Center is ready 24/7 to provide life-saving care. We are certified as a Primary Stroke Center by the Accreditation Commission for Health Care (ACHC).
The services listed below include Kettering Health Medical Group practices and hospital-based services.
This is not a complete directory for the facility.
14 Locations
Recognition
Kettering Health Hamilton has received national recognition in many key areas, including the following:
Ways to Give
Volunteer
Kettering Health is always seeking passionate individuals to volunteer at our facilities.
Fort Hamilton Hospital Foundation
Fort Hamilton Hospital Foundation connects the community's legacy of generosity to opportunities that ensure patients receive our best in healthcare so they can live their best life.