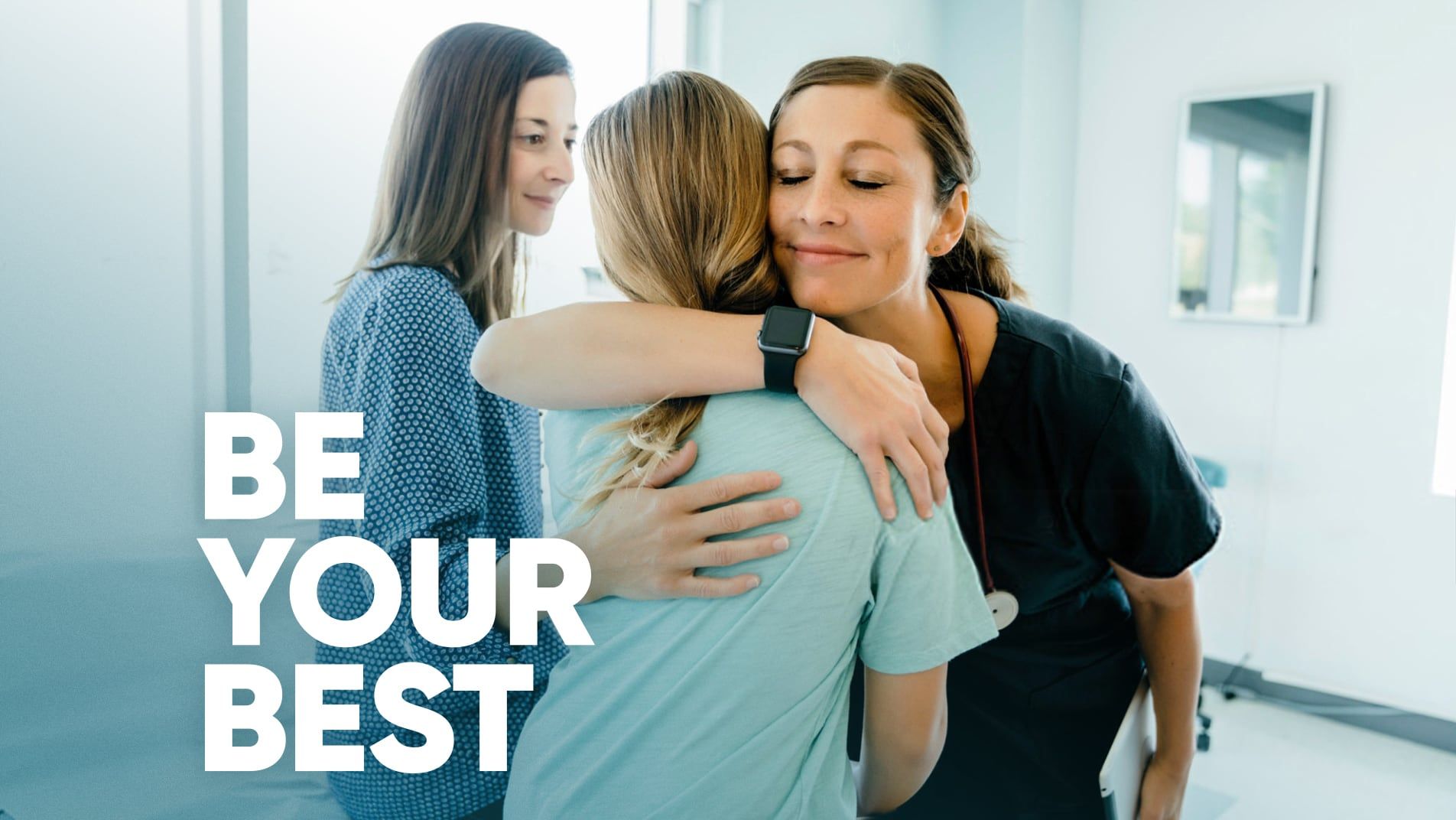 Share the Care
Choose an option below to share this page
Kettering Health is a faith-based family of medical centers, emergency centers, and outpatient facilities. Our mission is to empower you to be your best. We're committed to bringing the latest in medical technology and advanced health care, hospital, medical, emergency, physical therapy, and imaging services to your community.
We provide you with an integrated system of healthcare experts, committed to providing patients wellness-focused care. Primary care doctors, specialists, and other providers work together to ensure you receive seamlessly coordinated care.
Whether you need lifesaving surgery or a routine screening, the right care is always accessible and tailored to meet your unique needs.
Our Mission, Vision, and Values
At Kettering Health, we're making a promise. A promise to follow in the steps of Jesus by guiding every person to their best health. In addition to the latest medical treatments, you'll find a team of caregivers dedicated to supporting your spiritual and emotional well-being.
Mission
Our mission is to improve the quality of life of the people in the communities we serve through healthcare and education.
We are dedicated to excellence and to providing each individual the most appropriate care in the most appropriate setting. In the spirit of the Seventh-day Adventist healthcare ministry, we strive to be innovative and to convey God's love in a caring environment.
Vision
We will be recognized as the leader in transforming the healthcare experience.
Values
Each day, we strive to be
Caring
Competent
Collaborative
Trustworthy
Innovative
Our Featured Services
Our healthcare system features services such as high-quality maternity care, state-of-the-art cancer centers, a leading heart hospital, and cutting-edge brain and spine surgery.
Our medical centers consistently receive national accolades such as the IBM Watson Health™ 100 Top Hospitals ranking.
Highlights of Kettering Health include the following:
Accreditation as a Center of Excellence by the Surgical Review Corporation (SRC) in several key areas, including robotic-assisted surgery and minimally invasive surgery
First in Ohio to receive the International Center of Excellence designation by Elekta, recognizing our commitment to providing the latest cancer treatments
First in the Dayton area to offer advanced robotic joint replacement technology
First to bring advanced brain and spine treatments to Dayton, including laser brain surgery and Gamma Knife® radiosurgery
The largest network of emergency centers in the region, 14 of which have stroke care accreditation from the Healthcare Facilities Accreditation Program (HFAP)
Kettering Health at a Glance
Kettering Health is always growing to better serve you. We currently have
15 medical centers
120+ outpatient facilities
1,800+ physicians
15,000+ employees