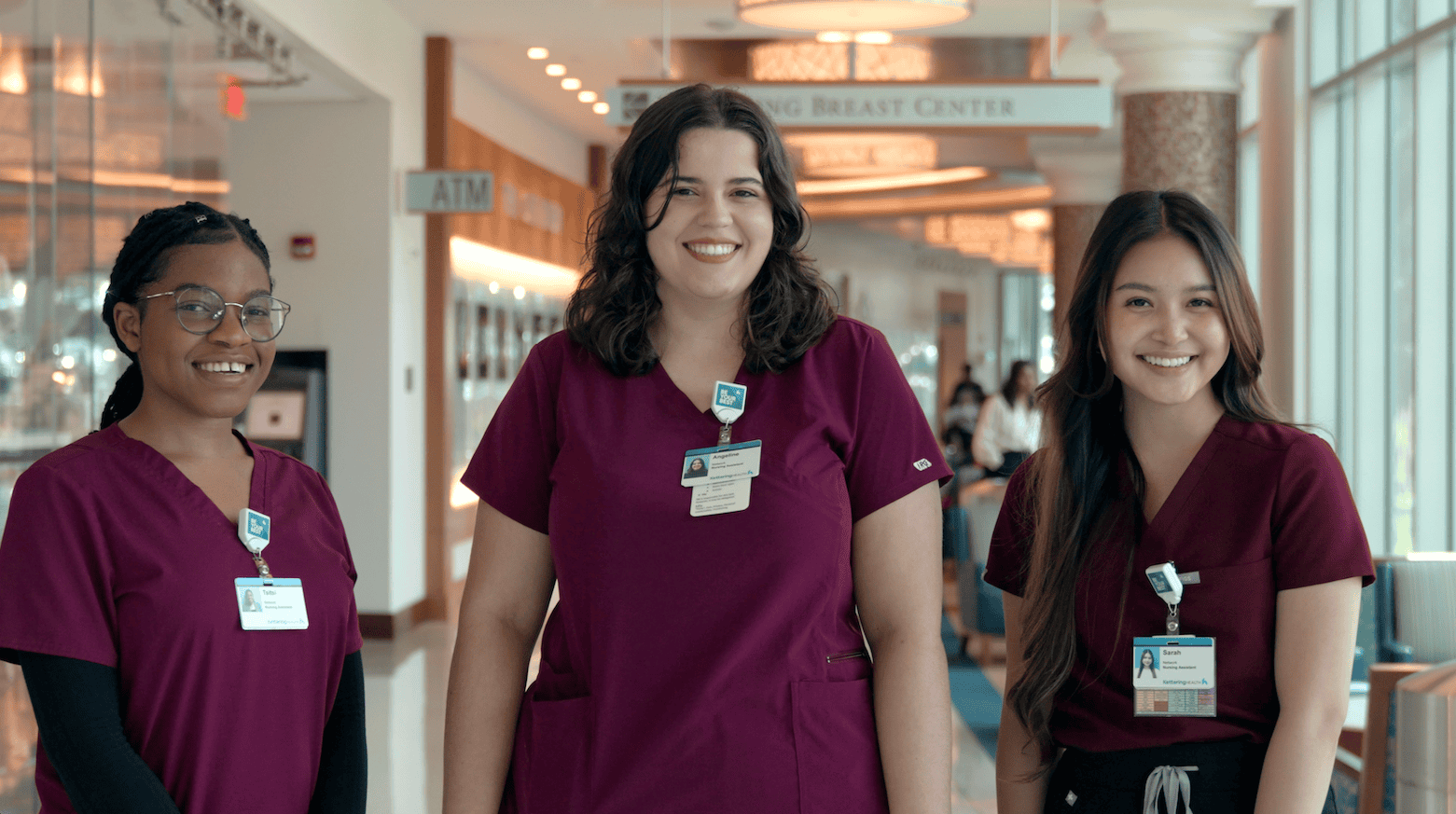 Share the Care
Choose an option below to share this page
Nursing Externship Program
Program Details
Join our Nursing Externship Program at Kettering Health and embark on a transformative 10-week journey towards honing your clinical skills.
As a nursing student, you'll be paired with experienced Registered Nurses, facilitating hands-on practice in our state-of-the-art facilities. This immersive experience offers more than just clinical exposure – it's a chance to interact with senior leadership, attend free 6-credit upper division professional development classes at Kettering College, seize shadowing opportunities, and discover community in Dayton, Ohio.
Application opens: August 28, 2023
Application closes: November 20, 2023
First round of selections will be made at the end of December
Program start date: May 5, 2024
Program end date: July 19, 2024
Anticipated BSN graduation date of December 24 or May 25
Sign-up for an informational session and interview here.
Requirements
3.0 GPA or above
Must have completed Foudations, Med-Surg 1 and 2, Pharmacology, and Family by the summer of 2024
Benefits
300 hours of clinical experience with an RN nurse
Shadowing opportunities
Professional development classes
Spiritual and community events
Free housing
Travel stipend
Departments Available
Acute Care
Behavioral Health
Critical Care
Emergency
OR
Women's Health
Click here to apply for the Summer Externship Program