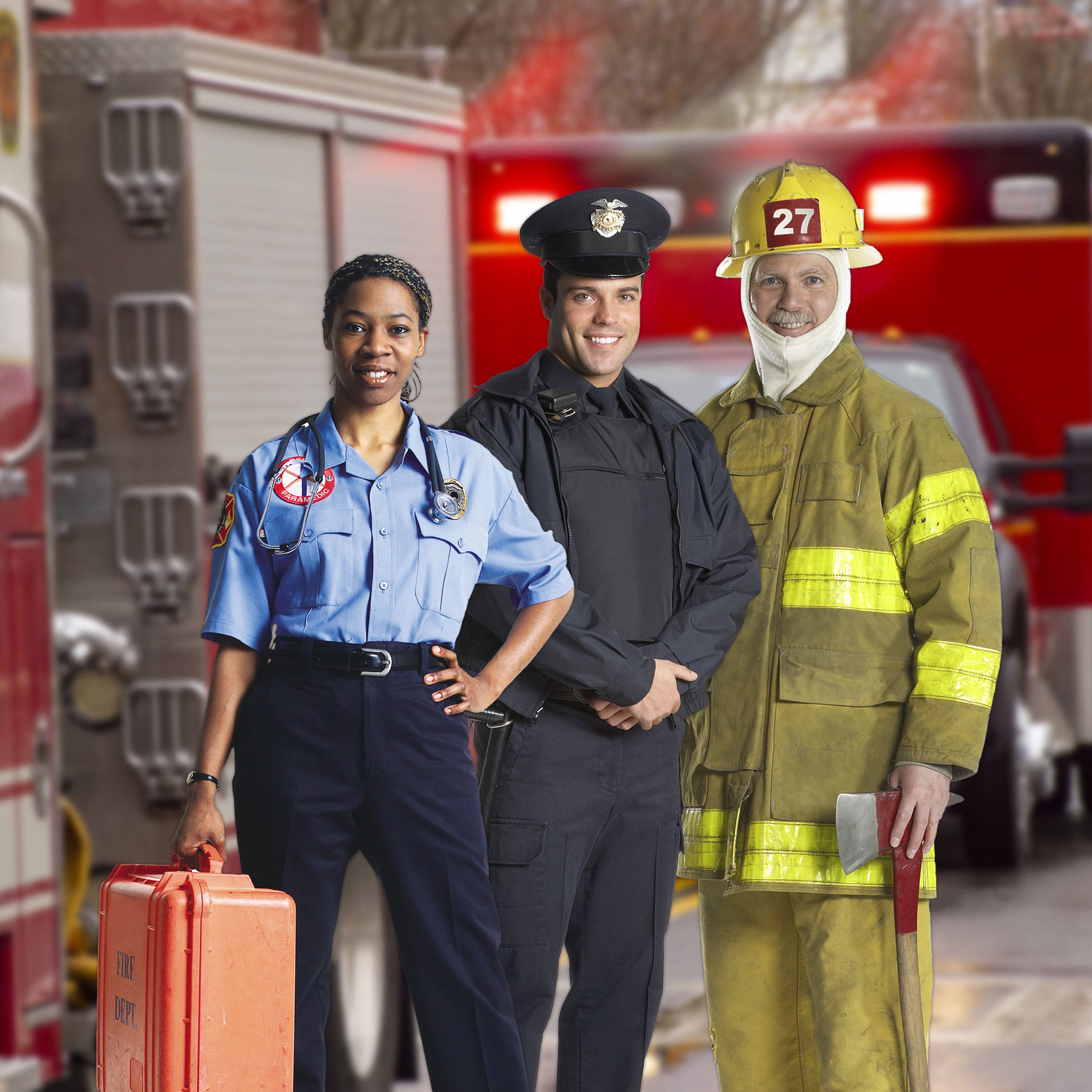 Share the Care
Choose an option below to share this page
This program has been created with first responder health and wellness in mind, ensuring that our public safety personnel are taken care of from a nutritional, cardiac, physical, and mental standpoint. We offer multiple program tiers, so you can select the option that best supports you and your team.
Tier 1
Monthly athletic trainer visits per building/station/department
Monthly health and wellness talk (5-10 minutes), topics include nutrition, injury prevention, and heart health
Special event coverage (one annually)

Examples: defensive tactics, firefighter charity basketball game

Acute care provided by athletic trainers for high risk of injury trainings
Tier II
Includes all Tier I plus
Monthly athletic training visits with options to increase visits based on demand
Monthly exercise physiologist visit creating beginner, intermediate, and advanced workout template
Special event coverage: two events annually
Annual functional movement assessments for all employees

Create individual plans for employees to address range of motion or strength imbalances to prevent future injuries
Tier III
Includes all Tier I and Tier II plus
Exercise physiologist visit with the option for individualized programs for those interested with one-on-one evaluations
Annual National Strength and Conditioning Association fitness assessment for those interested
Ergonomic assessments for staff

Desk evaluations for administration, dispatch, etc.
For additional information or to schedule services, please call Emergency Outreach at (937) 762-5924.