Orthopedic Care
Want to learn more about this at Kettering Health?
Learn More
Patti Bachman enters a waiting room holding a pan of her cinnamon rolls.
She hands them to the receptionist, hoping Dr. Brent Bamberger will enjoy one.
Patti knows she needs hand surgery. But she missed the official acquisition day for Hand Day, when she'd meet with a doctor to determine whether she was eligible. This is her last chance. Without this surgery, she'll need to stop baking.
She waits. Dr. Bamberger walks into the waiting room, licking his fingers and spots Patti.
"So, you're the one with the cinnamon rolls," he says. "Yeah, we'll do your surgery."
Becoming "the cinnamon roll lady"
Patti baked to relax. She enjoyed focusing on each intricate step—kneading, rolling, chopping—bringing separate ingredients into one delicious creation. She especially enjoyed baking cinnamon rolls.
After customizing her own cinnamon roll recipe, she started giving them to neighbors and taking them to her family for Christmas. They loved them.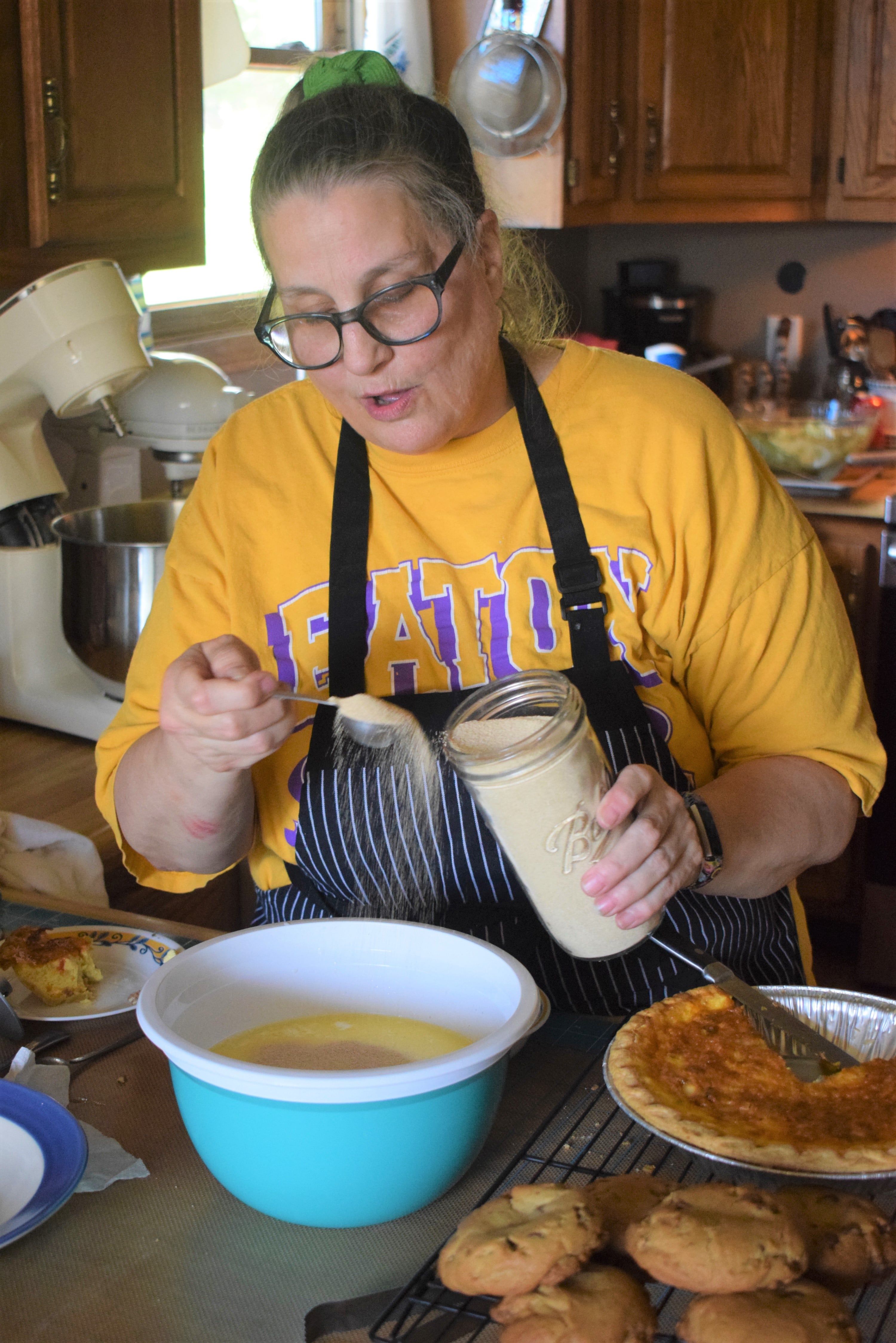 "They liked them so much," Patti says. "I just kept making them and perfecting them."
The more people complimented, the more Patti baked.
Her homemade hobby became her calling card. And she earned the title of "the Cinnamon Roll Lady." Some even say her cinnamon rolls are better than Cinnabon.
She baked not only to feed people but also to grow relationships. As she makes cinnamon rolls for someone, she sits on one side of her bar while a neighbor or friend sits on the other. And prepares a feast as they chat.
"I am always making too much, and I am always feeding somebody," she says. "I give a lot of food away, but I also try to sell some of my home-baked goodies."
She began to sell her creations through Facebook and, in August 2020, made Hunny's Bakery official. She created a website and was ready to take orders.
Scrolling through Facebook one day, she saw a post about Kettering Health's Hand Day.
Pain you can't "shakeout"
Patti dealt with carpal tunnel in both hands.
The pain started at night, in 2018. The first thing she noticed was how hard it is to sleep. She learned to position her hands a certain way—in front of her—every night. If they went behind her head, her hands would go numb.
Throughout the day, she started to do what she called the "shakeout" to force feeling into her hands.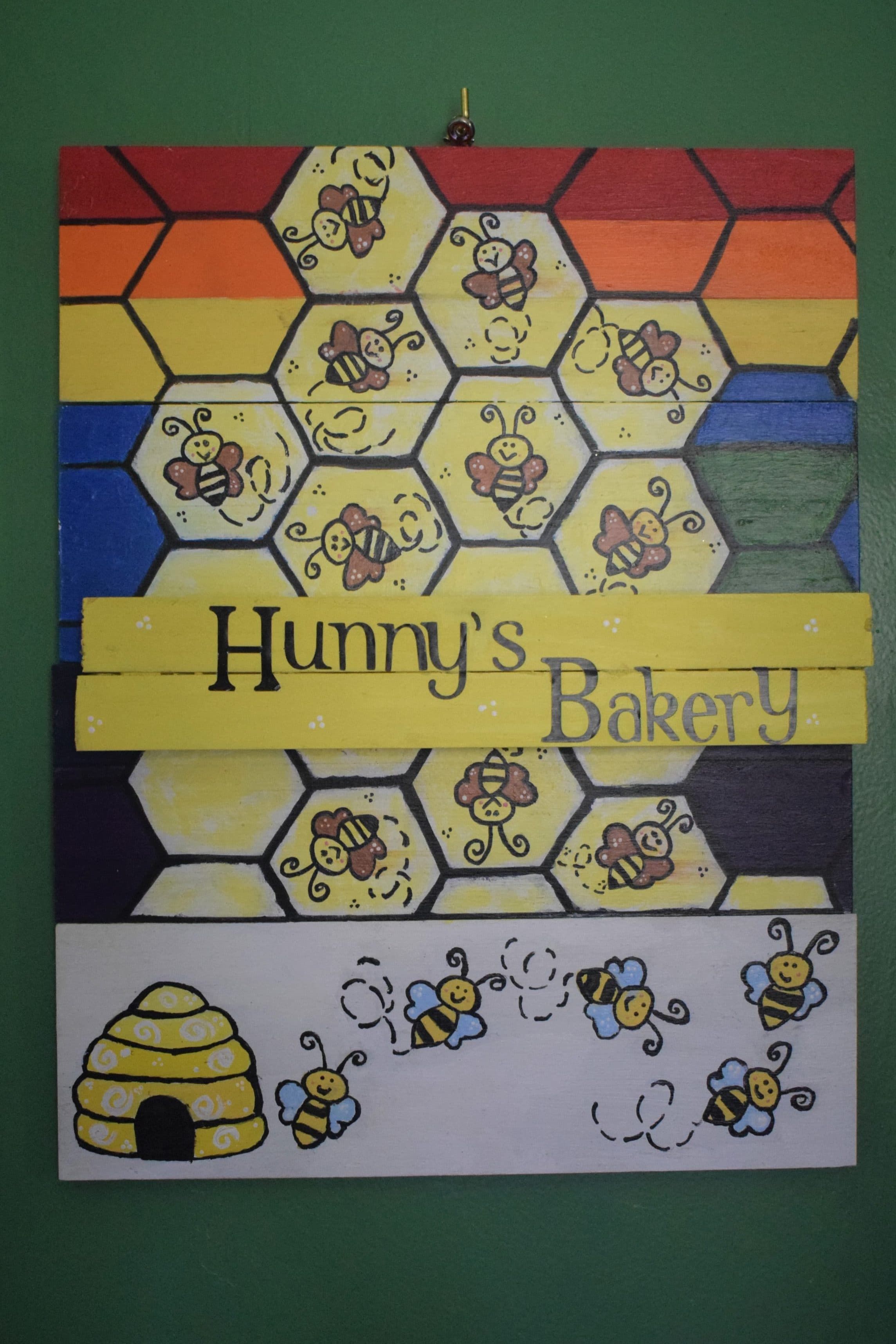 "It doesn't work, but you do it anyways."
For two years the numbness increased, becoming unbearable.
And Patti's life changed.
She had to take a hiatus from her hobbies. She stopped knitting, coloring, or cooking.
"One of my favorite things about cooking is prep. I could cut vegetables for hours," she says. "But I couldn't do that for too long. I would start cutting and then have to do the shakeout."
She couldn't bake cinnamon rolls on her own any longer.
Her husband stepped in to help. Hunny's Bakery still accepted orders, but a different baker prepared them, under Patti's watchful eye. She switched to the other side of the bench to give direction, but it wasn't the same.
She didn't have insurance, so she couldn't have hand surgery. Until she found the announcement on Facebook for Hand Day.
Giving the community their hands back
Every fall, the Hand Center at Southview Medical Center offers free hand surgery to qualifying uninsured patients in the Dayton area. Skilled surgeons address all types of hand conditions, giving patients like Patti back the use of their hands.
Seeing the announcement, she was interested but scared it was too good to be true. So, she went to see for herself, taking two pans of cinnamon rolls.
Saving a baker's hands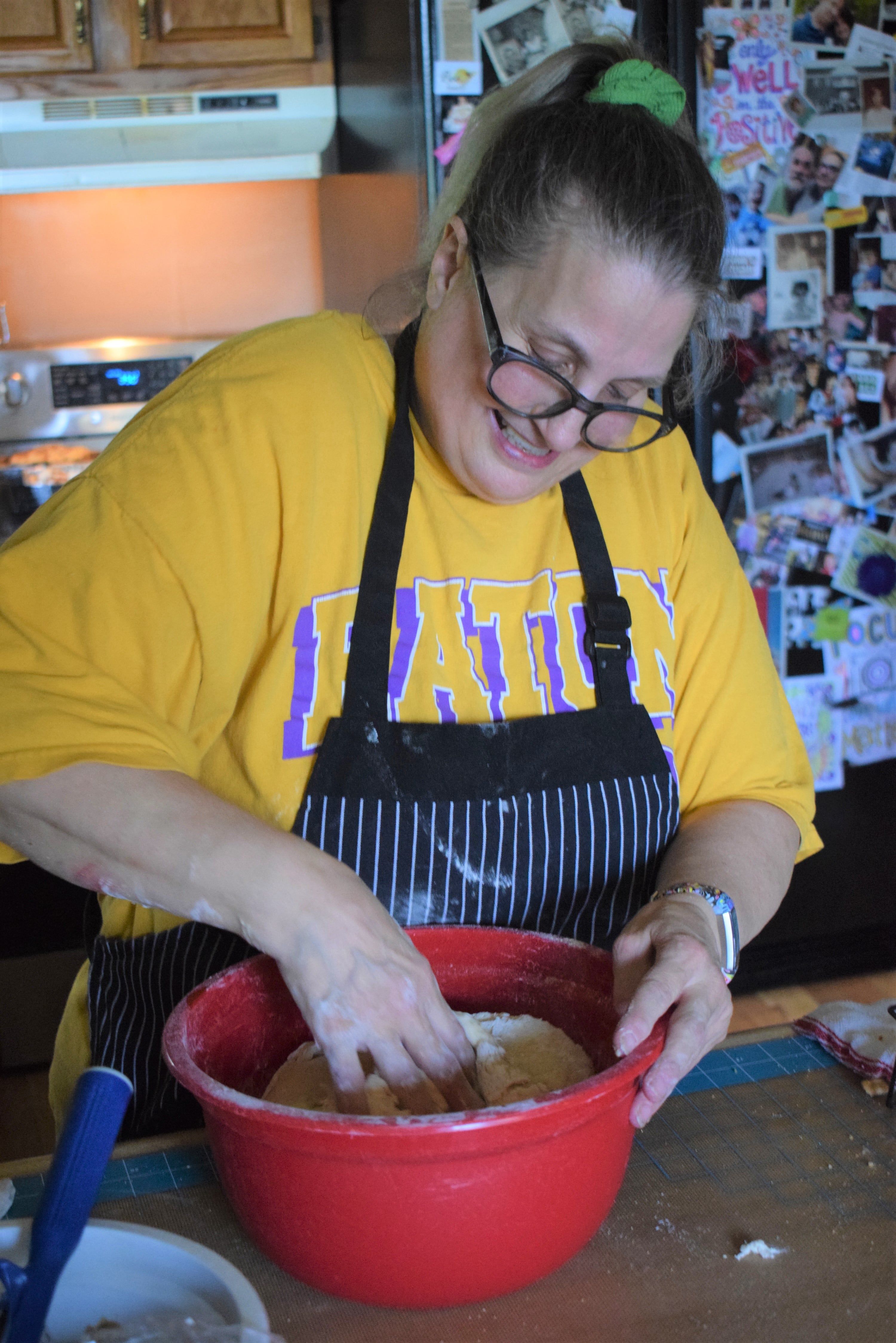 Her bilateral carpel tunnel surgery took only 20 minutes outpatient. But it's given her back much of her life. And after a week of recovery at home, she was back on her feet.
Knitting, coloring, and baking were all hers again.
"It's been life altering for me."
And she's returned to Hunny's Bakery, working on a business plan—perhaps a food truck or space at a food court.
But no matter where she's grateful to be baking her cinnamon rolls and caring for her community.
"I want to take the gift I was given, utilize it, and make it something more," she says.
As she returned to her kitchen, she wondered deep down if she'd see a bill. One never came.
The cinnamon roll lady bakes again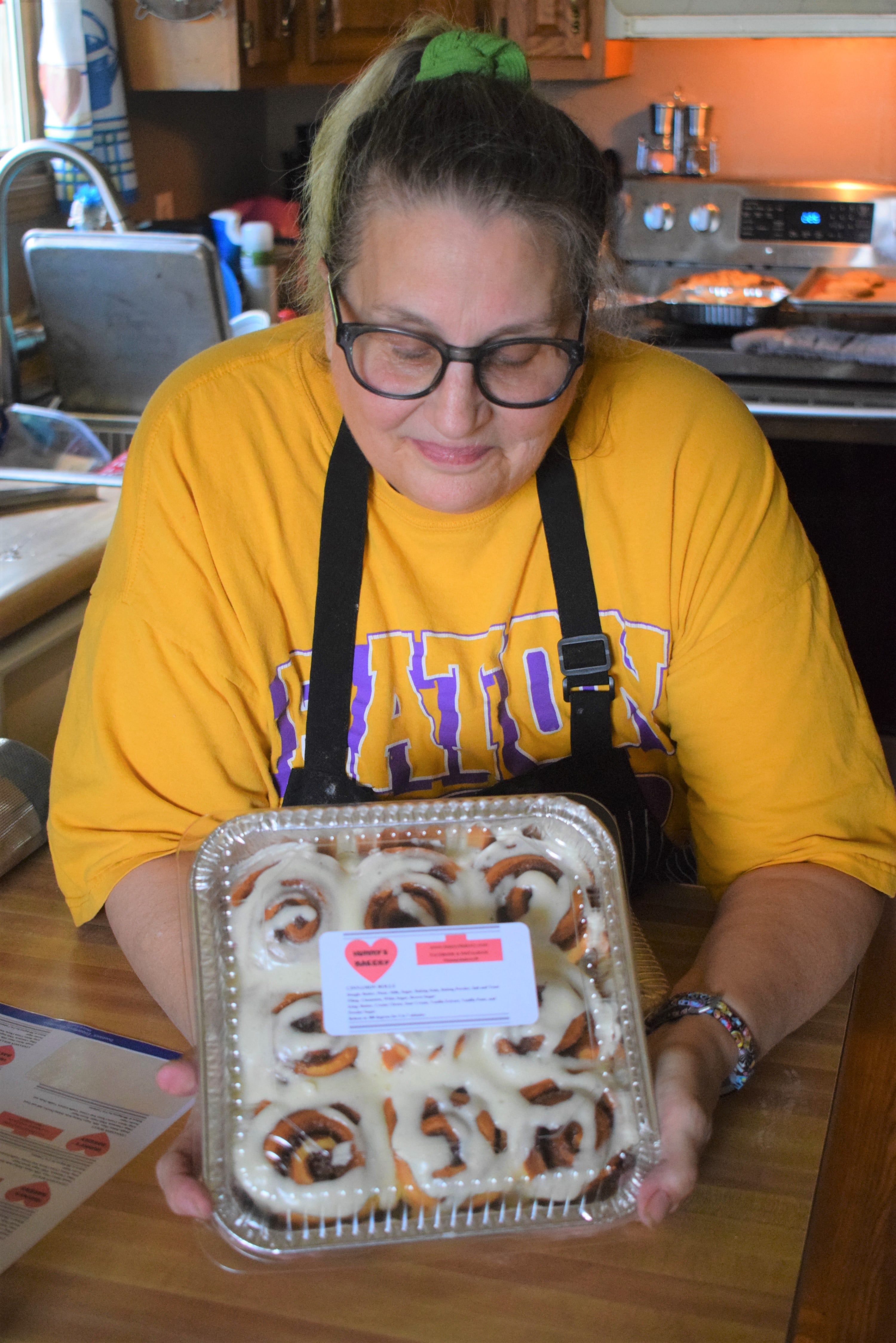 A year after the surgery, Patti sits in her kitchen making cinnamon rolls. The smell of cinnamon wafts through the room as she rolls, cuts, and pours.
She plans to go to Hand Day this year, taking two pans of cinnamon rolls. She wants everyone to see what Hand Day gave her back and to encourage the patients.
"There's not a day that goes by that I do something that doesn't remind me of the opportunity to have had this surgery," she says.
"After this surgery, I'm able to do anything."
And if there's anything the cinnamon roll lady is going to do, it's not hard to guess.
The month's most popular health news, stories, and tips in your inbox.
Sign Up
Topics