Brain and Spine Care
Want to learn more about this at Kettering Health?
Learn More
A month after brain surgery, Don Watern sits in a waiting room. His right leg shudders. He sees people looking at him. And he glances at his hands: the left one sits still, the other trembles.
A nurse calls him back to his doctor's office. He sits, and an iPod rests in front of him. The doctor comes into his room and turns on the iPod.
Don watches in awe as his Parkinson's symptoms come to halt.
"I knew right then," reflects Don, "I made the right decision."
Facing fears to choose confidence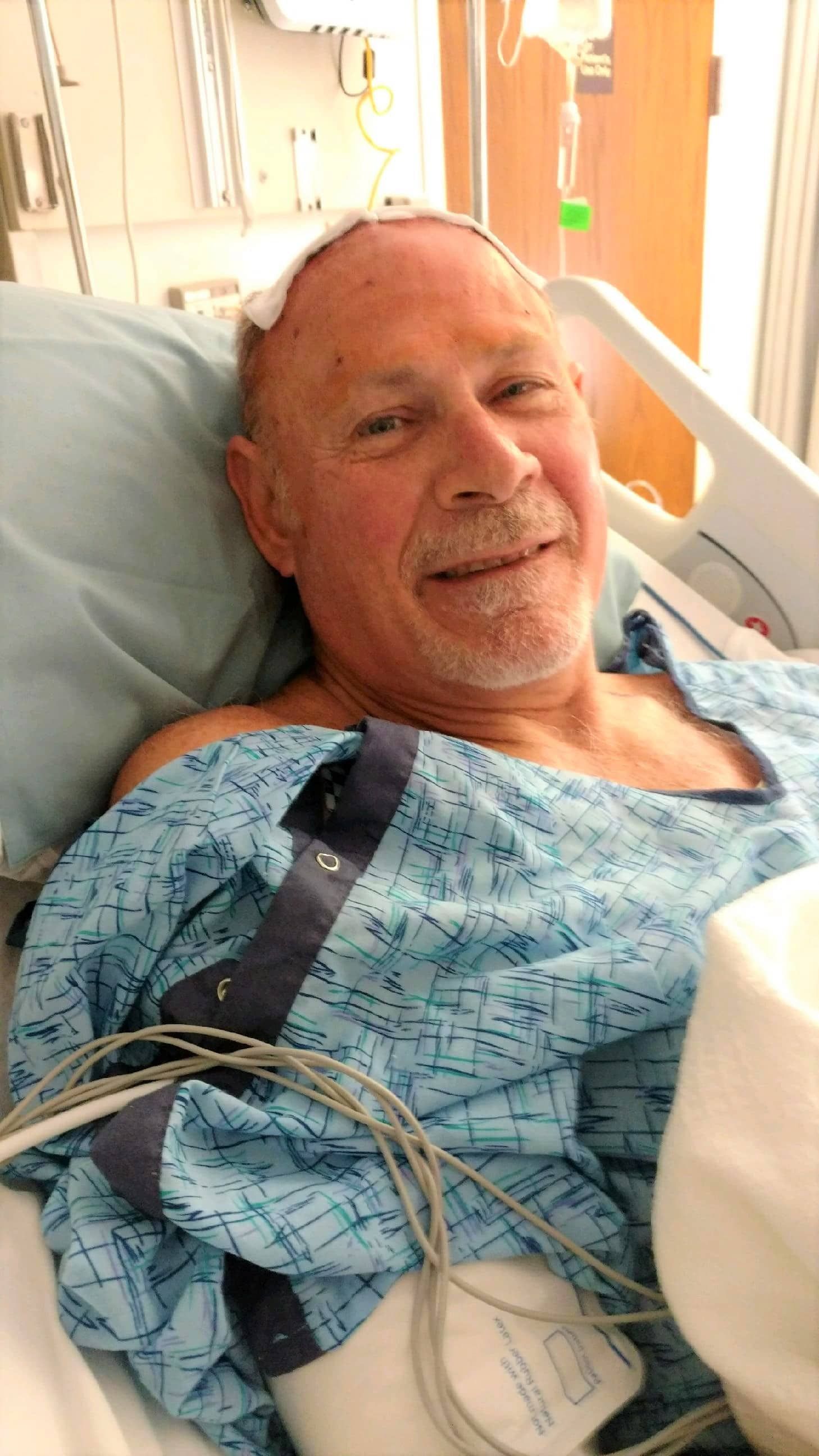 Don made the scary decision to have brain surgery. But he was tired of his symptoms limiting his life and chose the risk of surgery involving a new technology. Anything to feel confident again.
Dr. Mark Hoeprich performed Don's brain surgery—a procedure called Deep Brain Stimulation (DBS) Therapy.
"This is a surgery where we try to correct misfiring circuits within the brain," explains Dr. Hoeprich. "We implant electrodes that stimulate areas in the brain to affect a change. It is to control a motor function of the brain."
After Don's DBS procedure, he returned to have the surgery team implant a battery into his chest.
Two weeks later, he visited his doctor, who turned on the electrodes in Don's brain.
When the stares become too much
Don was diagnosed with Parkinson's in 2017. His symptoms worsened over the years. What started with a tremor in his right hand progressed to shaking in his right hand, arm, and leg along with excruciating pain. And the stares increased as the trembles did.
Parkinson's and other diseases that cause tremors are not life-threatening. But they do affect a patient's day-to-day life. For Don, he had to stay home, to avoid all the staring.
Going to family events and out to dinner became a thing of the past. Not only was feeding himself growing difficult. But he realized everyone could tell he had Parkinson's. He hated the stares. They reminded him he wasn't like others. He felt embarrassed and isolated himself.
And the shaking kept him from fishing and golfing—two things he loves to do. He couldn't cast a line or swing a golf club.
Dr. Hoeprich says patients make the decision to undergo DBS Therapy based on their lives, goals, and what they're able to do.
"These patients are embarrassed to go out in public because they can't feed themselves anymore. Or they can't have a cup of coffee, because they're spilling it on themselves."
Still, brain surgery is scary. And Don was hesitant.
"It took me a few years to make up my mind," Don says. "But I looked at where I was, and it scared me about where I would be at in another five years."
Helping patients move forward
Unique to Don's DBS procedure was Dr. Hoeprich's use of a new technology called NeuroSphere Virtual Clinic, which helps patients benefit from DBS Therapy with more flexibility, confidence-building, and independence.
And this was the first use of this technology in a hospital in the Dayton area.
NeuroSphere was created by Abbott, a healthcare company that creates medical devices. They partnered with Apple to provide a way for doctors to connect virtually with patients. Using Apple's user-friendly technology, doctors use an iPad, while the patients have an iPod to monitor and adjust the devices to help with a patient's tremors.
Patients request a virtual appointment, and the doctor adjusts the electrodes to address the patient's needs and symptoms.
"We can basically do a secure telehealth visit and can also control their device," Dr. Hoeprich says. "We can make changes with the patient in their home."
This benefits patients who have mobility issues caused by conditions like Parkinson's, keeping patients safe at home.
Embracing an atypical life with typical results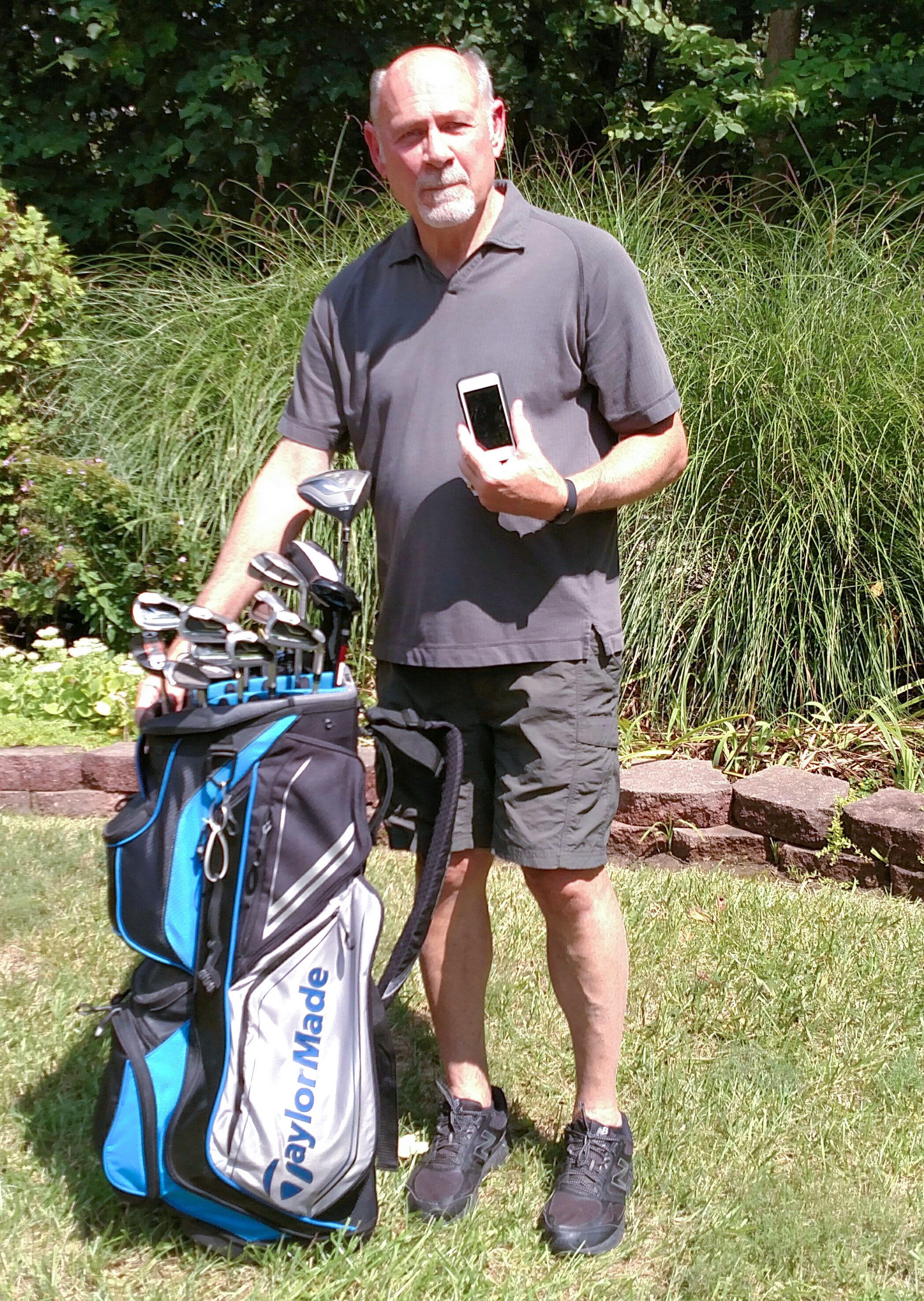 "I get excited when a patient decides to do deep brain stimulation," Dr. Hoeprich says. "Because I know the results are absolutely amazing and life-changing.
"It is a scary thing—I get it. But I know there are so many patients out there we can help."
The combination of DBS therapy and NeuroSphere technology reduced Don's symptoms by 90%. And his doctors have weaned him off two-thirds of his medication.
"It felt like a miracle. I've been shaking for years, and all of a sudden it stopped," Don says. "Dead stop."
Dr. Hoeprich says this is a typical response.
"This surgery is not going to reverse your condition 100%. But we can see amazing improvements."
While Don's improvements are typical for this treatment, they're anything but typical for Don.
A return to normalcy
Don sits by the water. He prepares his line, connects the bait, and stands. He grips the handle of his pole with both hands and casts the line. His hook lands in the water, waiting for an unsuspecting fish to bite.
No stares. No embarrassment. The only thing Don notices is stillness, both the water and his hands.
He now fishes twice a week. He also makes time to golf. Two things he couldn't do for years, he now does often in his retirement.
He feels confidence for the first time in years. He goes out without worrying about stares or attention. He laughs and smiles as he fishes—he doesn't shake.
The month's most popular health news, stories, and tips in your inbox.
Sign Up