Kokou Adompreh-Fia, MD, is a hospitalist specializing in internal medicine. His areas of interest include wellness and lifestyle modification.
Dr. Adompreh-Fia earned his Doctor of Medicine degree from the Boonshoft School of Medicine at Wright State University. He completed his internal medicine residency at the University of North Texas/Texas Christian University Medical City Health.
In his spare time, Dr. Adompreh-Fia enjoys watching Ohio State football, Knicks basketball, and tennis. He previously played competitive soccer and still plays some pick-up games periodically.
Hospitalists do not accept appointments—they provide specialized care for those who are inpatients within a hospital or medical center.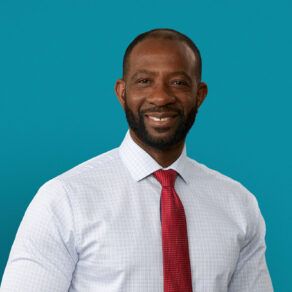 I am a compassionate internal medicine physician dedicated to providing comprehensive healthcare to patients. Through expertise, a patient-centered approach, and ongoing pursuit of medical knowledge, I strive to improve the well-being and quality of life for all those under my care. I believe in building strong and lasting relationships with my patients. I prioritize open communication and actively listen to patients' concerns, symptoms, and medical history to provide accurate diagnoses and treatment.

Kokou Adompreh-Fia, MD
Education
Medical Education
2019: Wright State University Boonshoft School of Medicine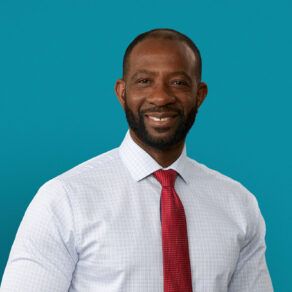 I am a compassionate internal medicine physician dedicated to providing comprehensive healthcare to patients. Through expertise, a patient-centered approach, and ongoing pursuit of medical knowledge, I strive to improve the well-being and quality of life for all those under my care. I believe in building strong and lasting relationships with my patients. I prioritize open communication and actively listen to patients' concerns, symptoms, and medical history to provide accurate diagnoses and treatment.

Kokou Adompreh-Fia, MD
Kettering Health Medical Group Hospital Medicine

600 W Main St
Troy, OH 45373

(937) 980-7000