Caroline Peterson, DO, FACOOG, has been providing compassionate and personalized healthcare for women in the greater Dayton area since 1992.
She is a highly skilled and experienced board-certified physician, providing expert care for her patients at all stages of life.
Dr. Peterson's expertise in obstetrics and gynecology has been instrumental in the creation of surgical products conducive to minimally invasive surgery, and in development of new methods of cost-effective and narcotic-free pain relief systems for use during Advanced Laparoscopic procedures.
Progressive Women's Healthcare is proud to be the first healthcare provider in the Dayton area and one of only 10 practices in the country to partner with the health technology company, CancerIQ, to offer cutting-edge cancer prevention services. At your next appointment, make sure to complete your CancerIQ survey to take the first steps towards lowering your risk!
Scope of Service
Obstetrics and Gynecology. Dr. Caroline Peterson provides excellent clinical treatment and personalized care for every patient.
Dr. Petersons services include: obstetrical care and deliveries, gynecologic services, minimally invasive surgery, permanent contraception, uterine ablation for heavy cycles, birth control counseling, breast care, hereditary cancer screening, hormone replacement therapy(HRT), incontinence care without surgery, osteoporosis prevention and care, wellness counseling, and infertility.
Education
Medical Education
1989: Western University Health Sciences | College of Osteopathic Medicine of the Pacific
Residency
Kettering Health Dayton / Washington Township
Certifications
Fellow: American College of Osteopathic
American Osteopathic Board of Obstetrics and Gynecology
Memberships
Kettering Health Washington Township | Quality Council: Laborist Program
American College of Osteopathic Obstetricians and Gynecologists (ACOOG)
Progressive Women's Health Care

7756 Washington Village Dr, Suite 135
Washington Township, OH 45459

(937) 531-0190

Progressive Women's Health Care

2510 Commons Blvd, Suite 230
Beavercreek, OH 45431

(937) 531-0190

Progressive Women's Health Care

8701 Old Troy Pike
Suite 10
Huber Heights, OH 45424

(937) 531-0190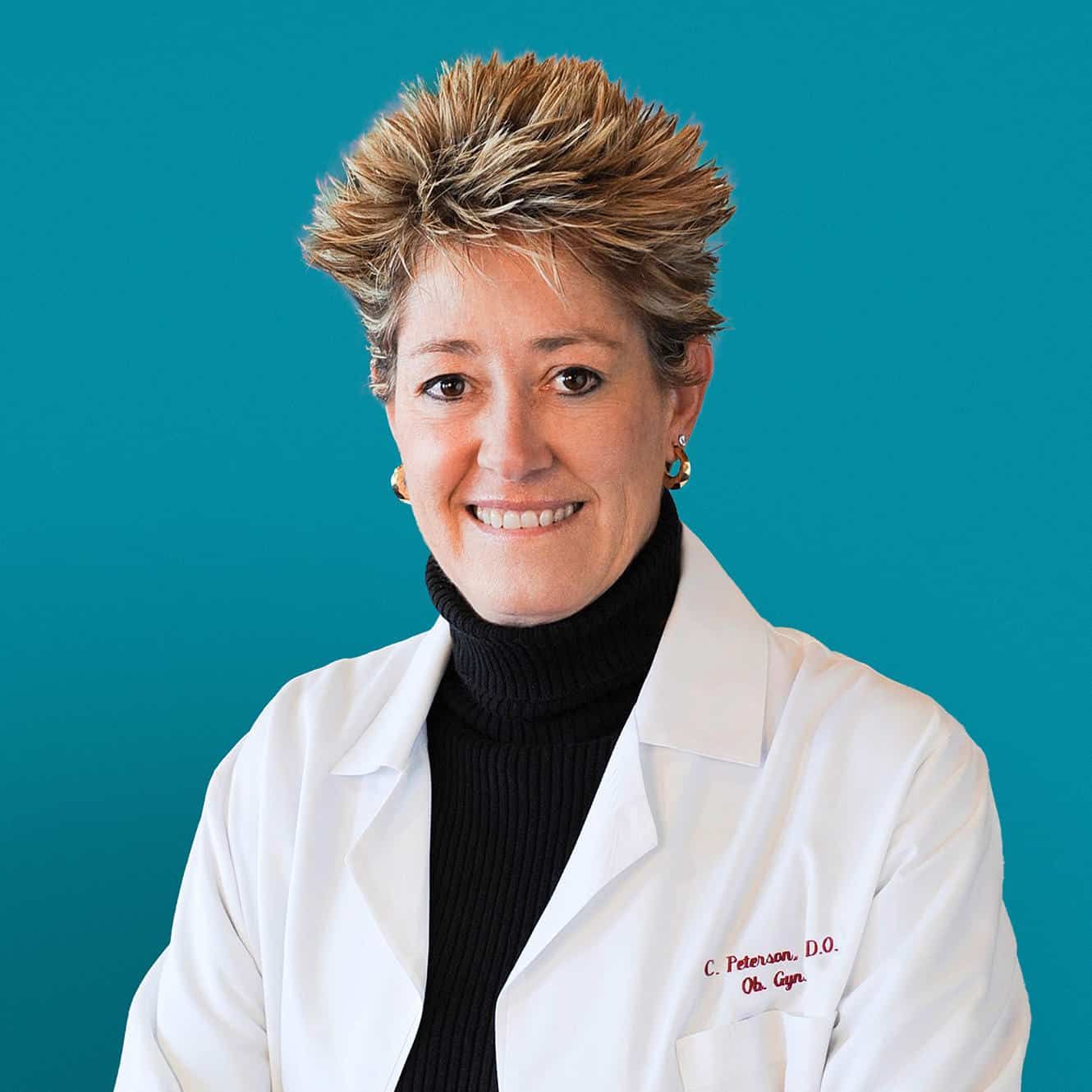 Caroline
Peterson, DO, FACOOG
Obstetrics & Gynecology

Appointments
Make an Appointment
Find comfort and confidence today by making an appointment, and take one more step toward your best health with Kettering Health.
Make an Appointment