Women's Health
Want to learn more about this at Kettering Health?
Learn More
People walk the streets of Beavercreek with popcorn bags in hand.
It's the 2013 Beavercreek Popcorn Festival, and Karl Colón spots an acquaintance in the carb-filled commotion. Karl, the executive director of the Greene County Public Library (GCPL), walks toward Terry Burns, then president of Soin Medical Center and Kettering Health Greene Memorial, and Terry wastes no time.
"You're talking to everybody about Dolly, but nothing is happening. What is going on, and why aren't you moving?"
Karl was trying to bring Dolly Parton's Imagination Library to Greene County.
He needed $100,000 to launch the program. But he had only $40,000. So, he told Terry how the program still needed $60,000 to get off the ground.
"Bill me for it," Burns said. "Get going."
Increasing literacy with Dolly Parton
Imagination Library is a literacy program started by Dolly Parton, focusing on pre-literacy skills in local communities.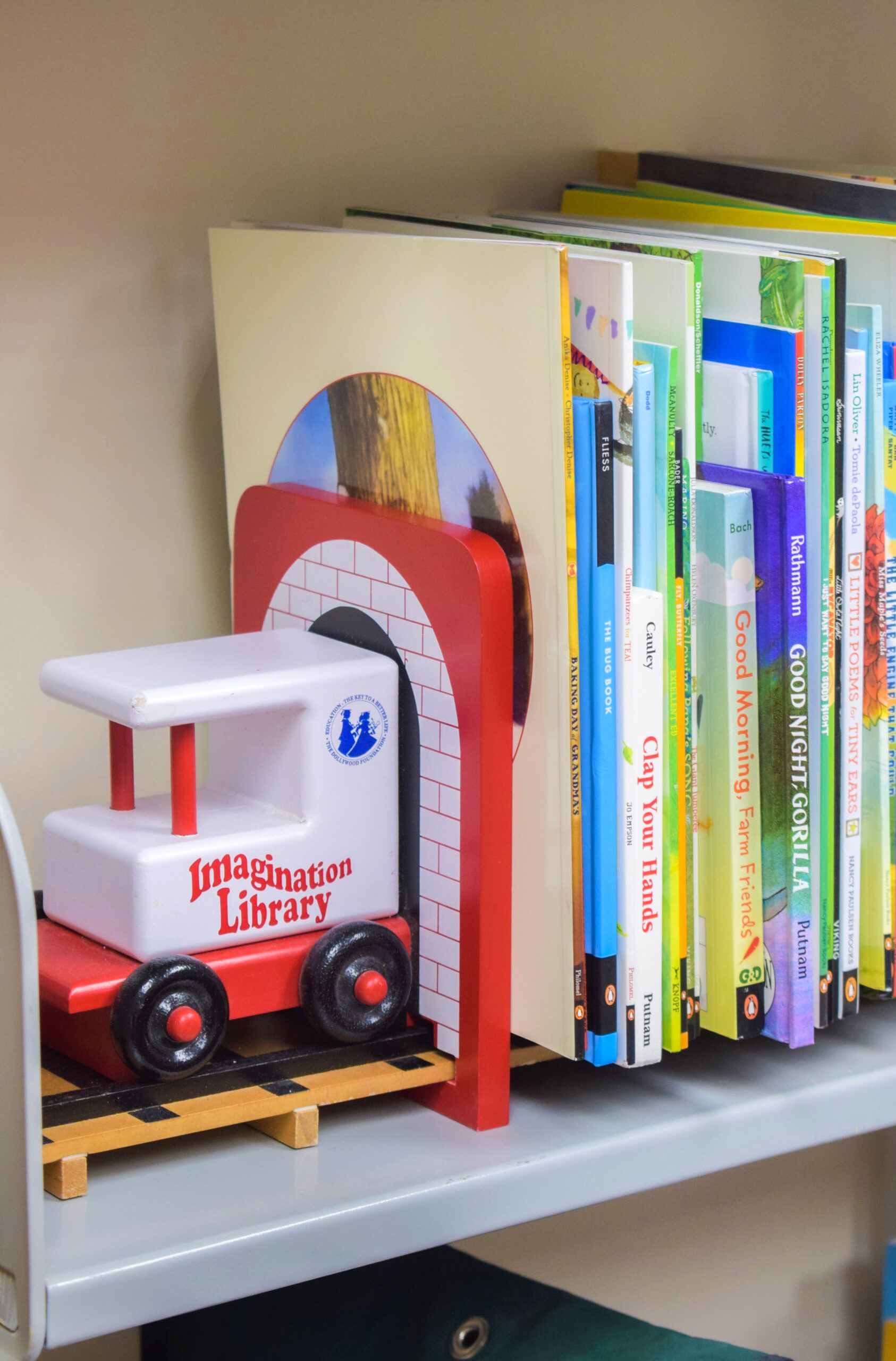 "There is a set of skills a child has to learn before they can be taught to read," Colón explains.
Each child enrolled in the program receives one book a month for their first five years—a total of 60 free books. The books cover all sorts of topics, are all age-appropriate, and have that child's name printed right on the book.
Imagination Library's efforts help children learn necessary skills before kindergarten. They learn how to hold a book, recognize letters and numbers, and even begin to read left to right.
And it's free to all families who choose to join. Community partnerships ensure it remains that way to all its families.
Paying for free books
In 2013, after receiving a $60,000 donation from Kettering Health, the Imagination Library launched in Greene County. Since then, Kettering Health has donated $4,000 a year. To date, they've donated $92,000. And this crucial partnership is more than financial. It's personal.
Every child born at Soin Medical Center is enrolled in the program. It's a key way Kettering Health invests in the long-term health of its communities, beyond its facilities.
"Having direct enrollment access is a great asset for our communities," Burns says.
Giving books to 13,527 kids
In its first month, GCPL enrolled 3,000 kids into Imagination Library, surpassing any expectations anyone had—especially Karl.
"This was the most fun I've ever had as a librarian," he says.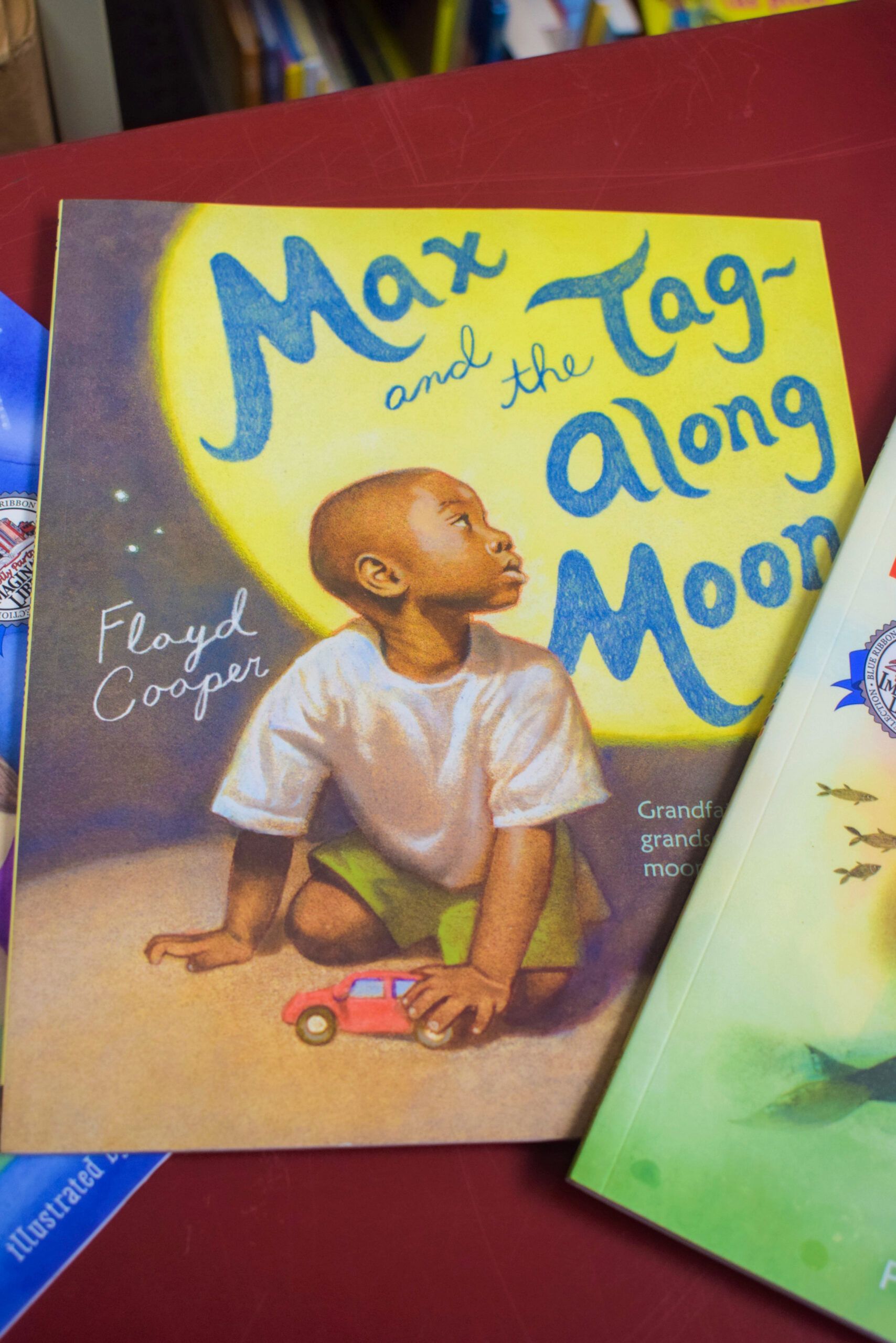 Since its launch, Greene County Imagination Library has delivered 403,565 free books. And they became the first in Ohio to host Dolly Parton's Imagination Library on this scale, but not the last, thanks to two Greene County residents who learned about the program through their grandchildren: Mike and Fran DeWine.
After Mike DeWine was elected governor, he put funding in the state budget to make it easier for local communities to start Imagination Libraries throughout the state.
Karl sees his conversation with Terry as a catalyst for Imagination Library's growth in Greene County—and throughout the state.
"This is all because of a very kind man named Terry Burns," Colón says. "And Kettering Health's response to that request was, 'Yes, let's do it."
To date, 13,527 kids have received free books through Greene County's Imagination Library. The program has helped many families—even Kettering Health employees.
A family learns together
Cammy Parsons knows the impact reading can have on a person's life. She grew up with a love of reading, which later helped her succeed in nursing school.
Now, the registered nurse at Kettering Health Hamilton wants to instill that same love of reading in her young daughter, Paisley.
Cammy heard about Imagination Library when she was pregnant and signed her daughter up the day she was born. And the books have been a huge hit. At 9 months old, Paisley already plays with the books all the time.
She has even started signing for "more" because of her book on sign language.
They try to read as often as they can. But when Cammy doesn't have the time, Paisley's dad, uncle, or grandparents read to her. Paisley gets one-on-one time with so many different loved ones, all while learning.
"This program helps with school and introduces them early in life to things like sight words, colors, and animals," Parsons says. "We are very happy we signed up for this program."
It takes more than a village
Standing in the maze of people and popcorn, a stunned Karl asks Terry why Kettering Health would donate that much money.
"Literary outcomes are health outcomes," Burns answers.
"When we raise this community up through literacy, everything we do for them works better. Kettering can make an investment here that will improve everything we do for every child in this community."
And the partnership has improved things for children in Greene County and across the state.
"Books and reading have a huge role in your overall health," Burns says.
Kettering Health partnered with GCPL not only to increase literacy but to improve the health of the community, proving it takes more than a village. It takes an entire county—and perhaps Dolly Parton—to ensure every child learns to read.
Register or Donate to Dolly Parton's Imagination Library
Learn More
The month's most popular health news, stories, and tips in your inbox.
Sign Up