Hernia pain shouldn't keep you from living life on your terms. Kettering Physician Network General Surgery in Hamilton and Oxford offer advanced robotic surgical care, so you can live a life without hernia pain and get back to feeling your best.
Because Your Life is Waiting
Patient-centered care

You don't have to live a life with hernia pain. Kettering Physician Network surgeons work with you to create a care plan that is as unique as you are. Our surgeons provide compassionate yet expert surgical care so you can live a better life without pain.

Find a Provider

Minimally invasive options

Robotic-assisted surgery offers minimally invasive options with advanced precision. Robotic-assisted hernia surgery helps you return to normal activity with less pain, less scarring, and less recovery time.

Expert surgeons
Frequently Asked Questions
A hernia occurs when a part of an organ is displaced and protrudes through the structure or muscle that usually contains it. Hernias are most often thought of as a "bulge" in the abdominal wall or groin, but there are many types; some that can be seen and some that cannot.
When do I need to have my hernia treated?
Your doctor should examine any new lump, bump, or bulge. Not all hernias need surgery, but all of them should be looked at and discussed in order to prevent emergency situations from happening and to assure long-term health. In adults, hernias never go away. The discomfort or pain that comes from the hernia is a result of other structures of the body, such as the bowel or fat, pushing through that hole. If the lump does not go away, or if the pain continues to increase, it could indicate a bigger problem.
How will my surgeon repair the hernia?
The surgeon will close the hole with strong sutures and then place a piece of mesh over the area to strengthen the normal tissues of the abdominal wall and help prevent the hole from coming back. We offer robotic, laparoscopic, and open repairs, as well as complex muscle and fascia rearrangements. Many general surgeons are not trained in all these areas, but Kettering Health is proud to have some of the best-trained and skilled comprehensive surgeons in the Midwest.
Meet the Hamilton & Oxford Team
Our Hamilton and Oxford general surgeons are experts in minimally invasive hernia repair, including giant and complex hernias. They are dedicated to getting you back to feeling your best with less pain, scarring, and a shorter recovery time.
Find a Provider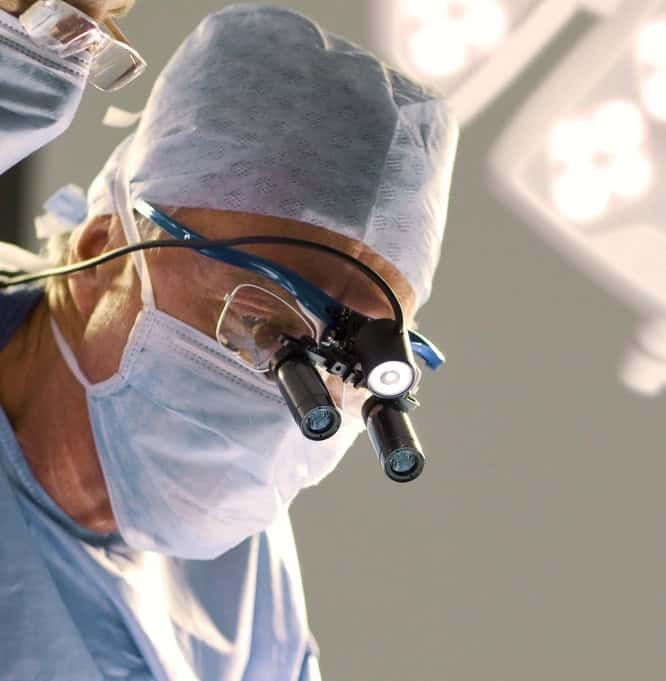 Hernias Explained
Our team of surgeons answer the follow questions
What is hernia?
When should you treat a hernia?
What are the treatment options?