Our brand unites all the people, places, and services that make up Kettering Health.
What Is a Brand?
A brand is much more than a memorable logo or beautiful images or powerful words. A brand is a collection of all the experiences, interactions, and influences that, together, evoke the emotions that lead to personal connections between a brand and its audiences. At Kettering Health, our brand is designed to inspire trust in our care, built on the amazing people who bring it to life in the most meaningful and lasting ways.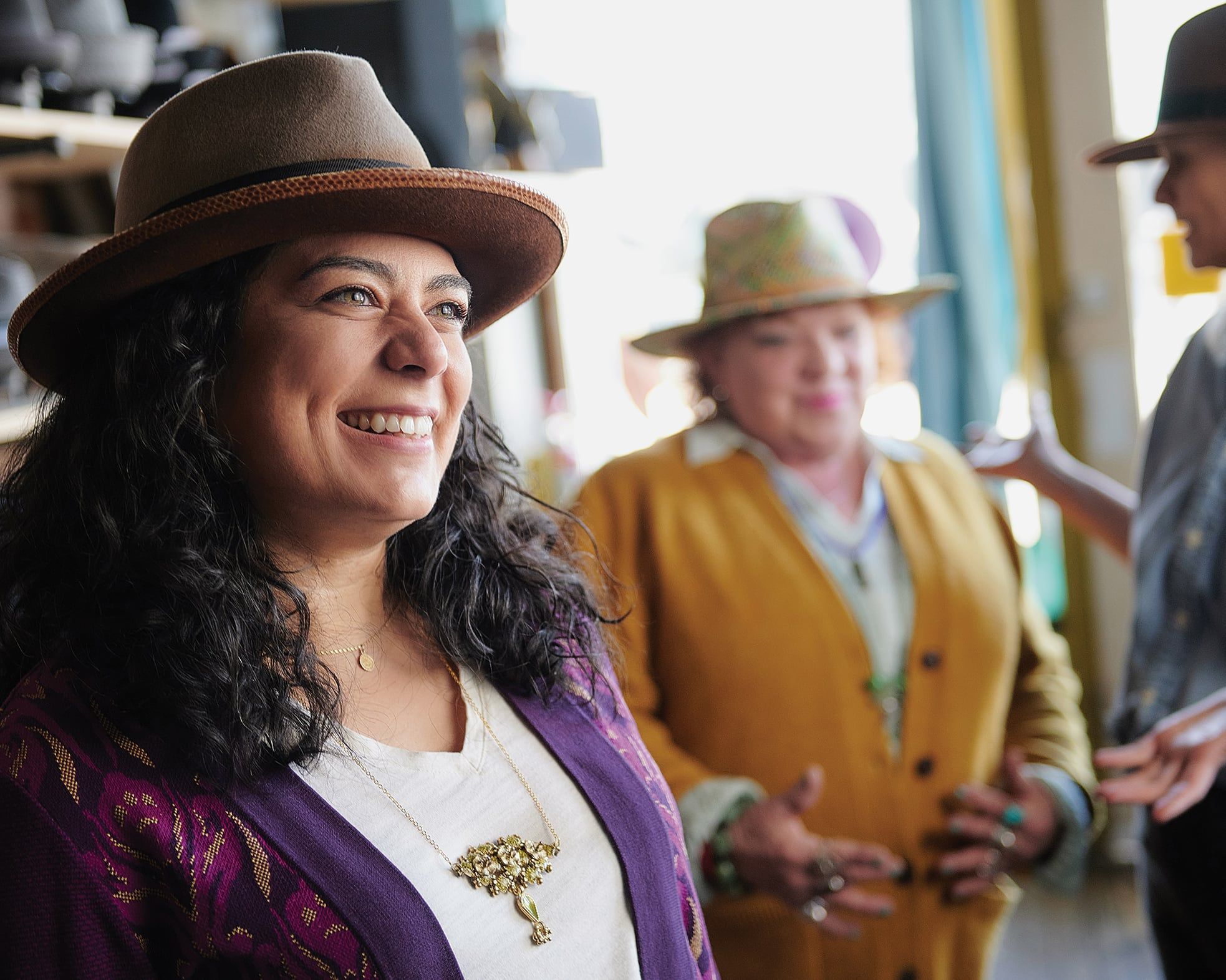 At the heart of every brand is a promise
And, at Kettering Health, our promise is to follow in the steps of Jesus by guiding every person to their best health.
Because we are people of purpose, this promise goes beyond words. We're here to help every person lead a full and healthy life—body, mind, and spirit—by connecting them to our Christ-centered care.
Kettering Health is built from many people, places, backgrounds, and perspectives—and this promise made by one of us is a promise kept by all of us. We will work as one Kettering Health as we share in this commitment.
So, that's exactly what we'll do. We'll share.
We'll share in your health. And your life. In your good days. And difficult days. In the trials and setbacks, the victories and comebacks.
We'll share all of our expertise and resources, giving everything we have in our steadfast pursuit of your best, by always striving for our best.
To do that, we will be advocates. For our patients. And for each other.
We will live our values by being trustworthy, caring and competent. Bringing a spirit of collaboration and innovation to everything we do.
Working as one, we will elevate the health, healing, and hope of our community by not only caring for the sick, but by empowering the well. We will demonstrate Christ's love to everyone we encounter, no matter who we encounter, with unconquerable compassion and open hearts full of charity, understanding, and selfless devotion.
Very simply—we promise to be our best.
To help you be your best.
A Symbol of Our Strength
Our logo symbolizes unity, strength, and the collective power of our 14,000 employees and 1,800 physicians, working as one to transform the healthcare experience.
Friendly, hopeful, and approachable, our logo is designed to inspire confidence in our patients as a beacon of the reputation we have built and the trust we will continue to earn.
Be Your Best
Our tagline, "Be Your Best," offers a challenge—one that extends to our patients, our communities, and to ourselves. It gives us something to aim for, something to aspire to. Something to strive for.
Being our best requires commitment, intention, and a whole lot of teamwork. And at Kettering Health, that's exactly what you can expect. Everything we do is for the best of our patients. We will never forget the great honor and responsibility of caring for our neighbors; we will rise above our personal circumstances to seek the good in every day.
Who We Are
Kettering Health is a not-for-profit system of 14 medical centers and more than 120 outpatient facilities serving southwest Ohio. We are committed to transforming the healthcare experience with high-quality care for every stage of life. Serving others is at the core of our mission. And our mission is in action every day, whether it's by providing care in our facilities, training the next generation of healthcare professionals, or serving others through international outreach.
Our mission

To improve the quality of life of the people in the communities we serve through healthcare and education.

Our vision

Kettering Health will be recognized as the leader in transforming the healthcare experience.

Our values

Trustworthy, Innovative, Caring, Competent, Collaborative