Cancer Care
Want to learn more about this at Kettering Health?
Learn More
Fred Willits and his wife sit down with a fellow Alter High School parent. They're surrounded by white walls and medical equipment. Fred is nervous as he sits in the exam room, ready to talk about something heavier than the latest game or other Alter news.
They talk for two hours, but not about their kids or community. Instead, they talk about Fred's prostate cancer.
A two-hour conversation leads to a decision
Dr. Ronald Hale, radiation oncologist, shares with Fred the pros and cons of prostate cancer treatment. He wants Fred to be sure treatment was the right step and to know which treatment would work best for his form of prostate cancer.
"He was very informative," said Fred.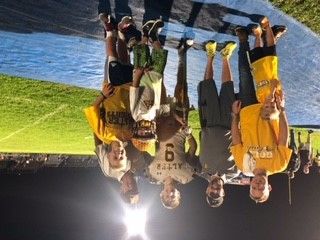 Dr. Hale recommends that Fred seek treatment and has an idea on what treatment would work best. But he encourages Fred to get another opinion and do some research.
Fred contacts a doctor at the hospital where his son-in-law works.
"This doctor was on the same page with Dr. Hale on what sort of treatment was needed," said Fred.
After gathering all the information, Fred talks to his wife and children. Knowing two doctors agreed on how to move forward, the family decides. Fred would receive an innovative prostate cancer treatment at Kettering Health Main Campus called Stereotactic Body Radiation Therapy (SBRT).
What is SBRT?
"SBRT is a terrific, non-invasive treatment option for men with prostate cancer," explained Dr. Hale.
This treatment includes five high, precise doses of radiation that kill the cancer in the prostate gland.
"It is a way to use very finely focused beams of radiation to kill a cancerous tumor in the prostate or elsewhere in the body, too."
This precision means radiation appointments need not stop a patient's life.
Treatment that doesn't restrict your life
Fred didn't want his treatment to interfere in his life. He wanted something simple and effective that could get him back on the soccer field doing what he loves.
"I'm a pretty active person," Fred said. "I referee high school soccer, so I do a lot of running. I'm also very involved as the equipment manager for Alter High School and enjoy doing home improvement projects."
He moved forward with SBRT because he could return to normal activities quicker than after surgery and other forms of radiation. Surgery would take him out of the game for six to eight weeks, while the other radiation presented to him would call for eight to nine weeks of treatment.
SBRT took five treatments, in and out of the hospital, with no major side effects.
"It was painless. I had no side effects," Fred said. "There were really no restrictions on what I could or couldn't do."
Custom-fit care for cancer patients
Part of the two-hour conversation with Dr. Hale covered if Fred was a good candidate for SBRT.
Hale explains, "The best patient for this type of treatment is where they have a relatively minimal amount of cancer in the prostate gland, the prostate gland is small, and the cancer hasn't spread anywhere outside of the gland."
This treatment targets a specific area, such as a tumor. And a body mold is used to treat the same area during each treatment.
"We made a body mold for Fred that was custom fit just for him," Dr. Hale said.
The patient's body is mapped using a CT scan to prepare for the first treatment.
In the two years since Fred's procedure, advancements in SBRT include using a gel called SpaceOAR. The gel protects the rectum from radiation causing lasting side effects. It is inserted in the space between the rectum and prostate, then dissolves three months later.
Quickly beating prostate cancer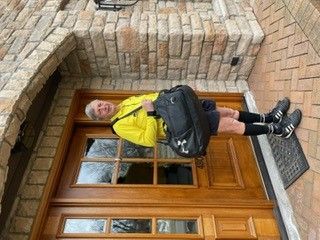 Fred continued to see results months after his treatment.
"The best response from the radiosurgery happens 6 to 9 months," said Dr. Hale, "Even 12 months out from the radiation."
Fred was overjoyed. He improved every day and realized his prostate cancer was gone.
"The results were fantastic," he said. "The levels continued to go down, and at the six-month visit the levels were almost non-detectable."
His conversations with Dr. Hale are no longer about his prostate cancer. Now, they talk about Alter High School news.
Because of SBRT, Fred never had to stop living his life. He never slowed down. He had a few weeks of appointments, but his diagnosis never once interfered with his day-to-day life. He continued to do what he loves: refereeing youth and high school soccer.
The month's most popular health news, stories, and tips in your inbox.
Sign Up
Topics